What it means to be Top Tier
The Carnegie R1 designation is synonymous with academic and research excellence
Every five years, Carnegie announces the names of a limited number of universities nationwide that have demonstrated substantial progress in their research efforts. The criteria for reaching the R1 classification include measures such as research spending, staff levels and the number of doctorates awarded by an institution.
R1 universities have a greater ability to attract world-class faculty members and the talented undergraduates, graduate students and postdoctoral fellows who want to learn from them.
It's long been said that when UTSA becomes Tier One, San Antonio becomes Tier One
Solving grand challenges
UTSA's researchers are tackling the challenges that impact our daily lives, from Alzheimer's to cyber privacy. R1 universities attract new businesses, research dollars, world-class faculty members and the talented students who want to learn from them, resulting in more discoveries to help you and the ones you love.
Solving grand challenges
UTSA's researchers are tackling the challenges that impact our daily lives, from Alzheimer's to cyber privacy.  R1 universities attract  new businesses ,  research dollars ,  world-class faculty members  and the   talented students who want to learn from them, resulting in more discoveries to help you and the ones you love.
How it sets UTSA apart
Achieving R1 status reinforces UTSA's rapid trajectory as a premier public research university and a driver of economic opportunity and social mobility for Texas. The designation puts UTSA in the company of Texas's top research institutions and—based on Carnegie's analysis—aligns us nationally with Case Western Reserve University, Rice University, Tufts University and the University of California at Santa Cruz
R1 Schools in Texas
UT-Austin
UT-Dallas
UT-Arlington
UT-El Paso
Texas A&M University
Texas Tech University
University of Houston
University of North Texas
Rice University
Baylor University
Elevating UTSA's distinctiveness
UTSA is ONE OF 21 universities designated as both Hispanic Serving Institutions & Top Tier

UTSA is ONE OF SIX Tier One universities to hold three National Centers of Academic Excellence from the National Security Agency & Dept. of Homeland Security

UTSA is ONE OF TEN Tier One universities to have the Seal of Excelencia for Latino student success
Carnegie R1 is a historic waypoint on our trajectory to transform UTSA into one of the nation's great public research universities.

Taylor Eighmy, UTSA President
More on what R1 means for UTSA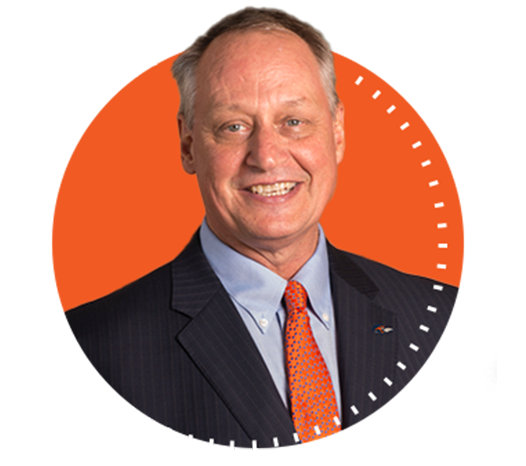 Earning the Carnegie R1 designation is a significant milestone in UTSA's vision to become a model for student success and a great public research university. To earn the designation, UTSA increased its annual research expenditures, expanded its pipeline of doctoral students, garnered national recognition for its researchers and added National Academy members to its faculty.
UTSA's research enterprise has grown tremendously. Over the past five years, the institution's research expenditures have steadily increased by 106% from $68 million in FY 2017 to $140 million in FY 2021. UTSA's faculty have been awarded significant funding grants in the last five years – over 300 every year – and was a significant factor in Carnegie attainment.
At the same time, the UTSA Institute for Economic Development played a key role in expanding the knowledge enterprise and leveraging new avenues to support local communities and small businesses with collaborative research approaches. These combined efforts have led to $2.9 billion in direct economic impact for San Antonio.
What Tier One means for you
San Antonio Community
Increases local talent. Tier One institutions attract the world's brightest minds to study, work and live in San Antonio.
Addresses 'brain drain'. San Antonio students no longer need to leave home to pursue a graduate degree from an R1 institution.
Boosts economic development. Tier One institutions bring new talent and business to Texas, diversifying our economy and helping to drive the state's economic development.
Research Partners and Higher Ed Peers
Opens new collaborative opportunities. Our new designation can help facilitate research collaborations, joint funding applications and research exchanges.
Increases the value of your partnership investments. The R1 designation serves as an additional endorsement of the high caliber of research produced at the university.
UTSA Students, Alumni & Faculty
Improves your degree value. Your UTSA degree is now seen as more valuable to prospective employers and graduate schools.
Increases your choices. Previously students had to leave San Antonio to seek a graduate degree from a Tier One institution. Now they can pursue a degree from one of the top research universities in the nation right here in San Antonio.
Sets you apart professionally. Your affiliation with an R1 university enhances your professional reputation and puts you in touch with the most recent trends in your field.
Elevates your stature in the scholarly community. For faculty and graduate students, affiliation with an R1 university recognizes your role in advancing human knowledge, contributing to your discipline and creating solutions to societal problems.
Be a part of our research success