The University of Texas at San Antonio is diverse and expanding, much like the surrounding City of San Antonio. As a driver of economic development, workforce talent and social mobility, UTSA is committed to developing deep partnerships with our San Antonio's cultural, business, research and educational communities.
50+
Years UTSA has been committed to San Antonio since its founding in 1969
163K+
Number of degrees issued over UTSA's history, helping to fuel the local workforce (2022)

86K
UTSA alumni residing in San Antonio (2021)
44%
Increase in bachelor's degrees awarded to Hispanic graduates since 2015 (2021)

$141.5M
Spent on research and development, expanding the region's knowledge economy (2022)

$2.3B
UTSA's direct economic impact (2022)
---
Latest News & Updates
October 18, 2022
New Arts unit supports community arts engagement
The newly organized unit is dedicated to community arts education, public-facing performances and exhibitions, and arts-based research and partnerships to enhance public accessibility of the arts.
September 22, 2022
Award recognizes Westside Community Partnerships initiative
The Initiative has been received a 2022 W. K. Kellogg Foundation Community Engagement Scholarship Award for its commitment to serve as a driver of social mobility for West Side families and businesses.
June 21, 2022
City innovation funding awarded to address civic challenges
Faculty members will work to enhance scientific collaboration between the City of San Antonio Research & Development League and UTSA Research to address some of the city's pressing civic issues.
Bold Is... Addressing Critical
Workforce Needs
Bold Is...
Attracting World-Class Talent
New faces bring new ideas, and UTSA is actively attracting top researchers and thought leaders to San Antonio to build our region's knowledge ecosystem. From a former Brigadier General to leaders in infectious disease research, UTSA is attracting great minds to a great city.
Dr. Jenny Hsieh
Professor and Director of the Brain Health Consortium
Recruited to San Antonio to start a world-class research lab, Dr. Hsieh and her team are making scientific discoveries to help those suffering from brain diseases.
Bold Is...
Deepening Community Partnerships
As an urban-serving university, UTSA is building strong relationships with our San Antonio partners to help create new economic opportunities. Examples range from the Westside Community Center, which serves as a hub for community-based research and career training for UTSA's downtown neighbors, to the Institute for Economic Development which provides billions of dollars in direct economic impact in support of local businesses.
Whataburger and UTSA
Partnership Spotlight
Stocked with food items, toiletries and school supplies, the UTSA Whataburger Resource Room provides free essentials to UTSA students in need. Meaningful community partnerships like this help our 'Runners focus on their academic success and advance toward graduation.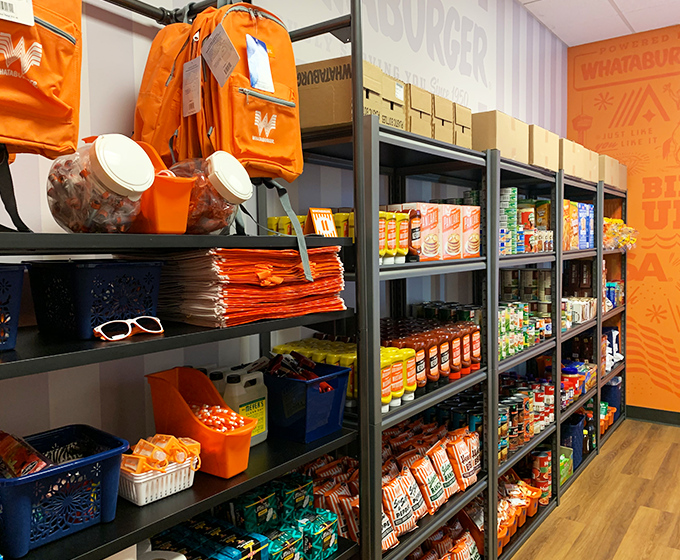 Bold Is...
Putting San Antonio on the Map
Fueling San Antonio's national reputation as the largest information security hub outside of D.C., UTSA's bold vision for the future of education is one of the reasons Roadrunners are key influencers in the field of cybersecurity. Opening a new School of Data Science is one of many bold steps that UTSA has taken to solidify San Antonio's role as a Cyber Powerhouse.
Bold Is... preparing students
to lead our community
As a national model for Latino Student Success, UTSA is setting the standard for educating students that reflect the demographic future of the United States. San Antonio's diverse Hispanic community is one of its greatest strengths, and UTSA is committed to preparing the leaders who will lead our community, state, and country in the years to come.
Cecilia Flores
Cecilia Flores '21 is building on her award-winning research to serve her community through her entrepreneurial spirit and passion for underserved populations
Destination Downtown
Key to our commitment to San Antonio's student and business communities is expanding our downtown presence. From new buildings to new relationships, UTSA is boldly investing in San Antonio's core.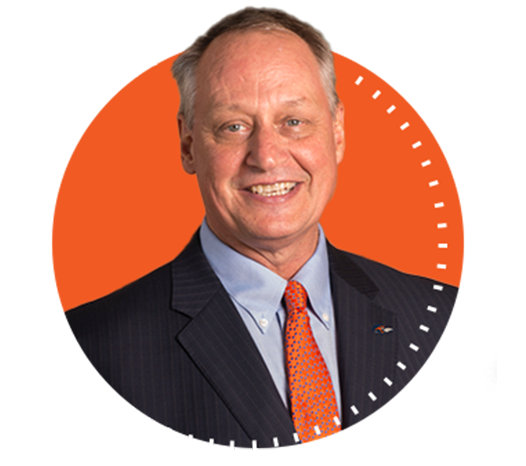 As San Antonio continues its evolution into one of the most dynamic employment communities in the nation, UTSA is hard at work, producing the skilled and driven graduate talent that industry needs.

Taylor Eighmy, UTSA President